Karin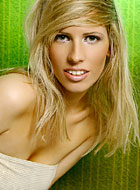 about me
Age:
21
Height:
164 cm / 5' 4''
Weight:
47 kg / 104 lbs
Bust:
88 cm / 35"
Waist:
60 cm / 24"
Hips:
86 cm / 34"
Hair:
blond
Eyes:
green
Smoker:
no
Languages:
english
escort girl description
I am the one who is smiling at you from the pictures, but you do not really know me. My friends say, that I am very social and friendly and there is always fun with me. It is true, because I hate moments, when I am alone and I am always where something is going on. Most of all I love life, traveling, meeting new people and cultures and I am interested what people feel or go through. I like people with their real face, life is so short that it is not worth hiding behind masks. I love summer season, sun and nice people. On the other hand I also like winter, walking in the city, where the snow is falling silently.
And how you know it is me? I am always perfectly dressed with decent perfume on, I care for my body a lot because perfect look is very important for me. I want you to like me. I like performances in theatres, all kinds of shows, cinema, I am interested in history of Europe. I like to talk inteligently and discuss many themes.
Maybe you think it is hard to satisfy me, but not. I am just normal young girl who is happy that has possibility to meet new people, countries ... and is grateful for that.
prices
1 Hour *
300 EUR
3 Hours *
400 EUR
6 Hours *
500 EUR
12 Hours
700 EUR
*availabe only for
Vienna and Bratislava
GFE, DFK, OWO, CIF, COB, 69